You don't need to invest in a full home renovation in order to change the look and feel of your property. In fact, often, a fresh lick of paint is all that's needed to inject some life into your home once more. The question then is: what colour should you paint the walls in your house?
In this article, we're going to explore the various rooms in the home, including the kitchen, bathroom, living room, hallways, and bedrooms, and then go through some different colour schemes. In particular, we're going to focus on colour psychology and how various colours, shades, and hues, can influence your feelings and the way in which you connect with a certain space.
If you've been thinking about giving your home a little spruce up but can't quite make up your mind about what colours to roll with, this is the article for you.
What colour should I paint the walls in my house?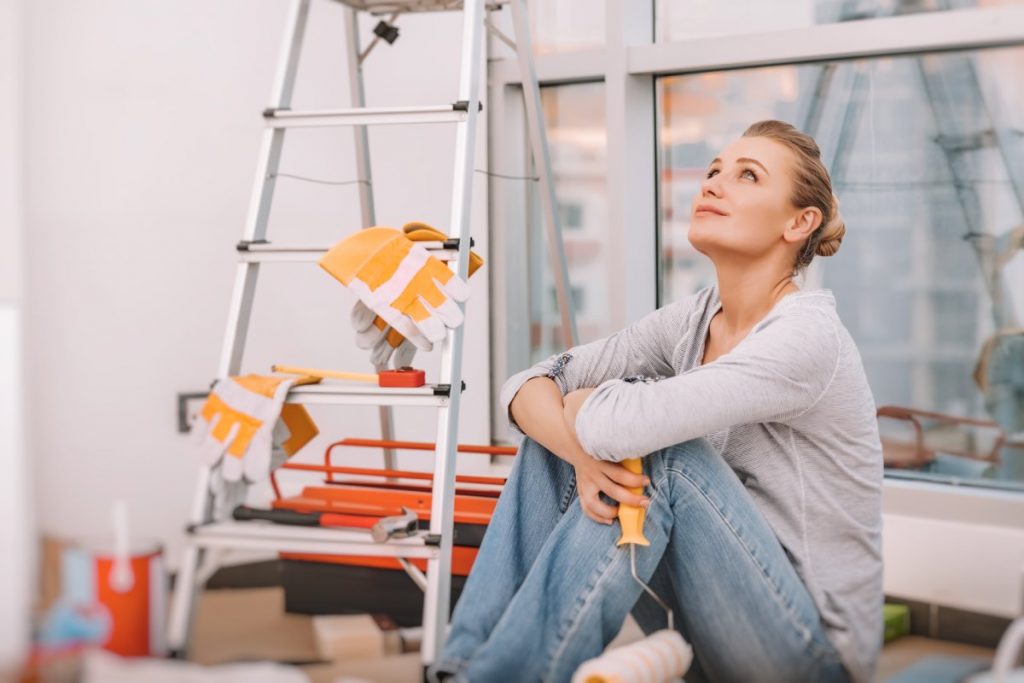 When choosing colours to paint the interior walls of your house, you should pay close attention to the furniture and overall décor that you are going for. If you paint the walls without giving any thought to it, you could end up with an interior that clashes considerably and feels somewhat chaotic.
So, you should create a colour scheme that matches the interior furniture well. You don't have to stick to a uniform colour scheme throughout the entire house, but each room should have a defining characteristic at the least. Here's a quick step guide to creating a colour scheme of your own:
Select three colours from existing items in your home. This could be the colour of your cushions on your sofa, the colours from a focal painting in your hallway, or even an item of clothing that you frequently wear with a colour that has some emotional and sentimental connection with you. Once you've got these colours in mind, take some pictures and head to your local hardware store to sample some paint strips.
Next, choose one of the three colours to be your primary wall colour, holding onto the other two colours to be used around the room when considering new fabrics and furnishings.
For the adjacent rooms, you can choose some colours from the original three colour same strips that you got from the hardware store and draw inspiration from there.
Finally, you can choose a fourth colour that can be utilised as an accent that is present in all of the rooms – an ornament here, some artwork there, etc. That way, all of the spaces will share a connection, while having their own unique identity.
What colour should I paint the walls in my kitchen?
When it comes to painting your kitchen, you have a wide variety of choices and it all largely depends on how you'd like the space to feel when you're operating inside it. The colours that are really outshining the rest right now are:
White
Grey
Blue
Red
Yellow
Green.
While they each have their own authenticity, they all bring an element of warmth to the space. Warmer colours such as red and yellow are excellent for stimulating one's appetite when cooking.
What colour should I paint the walls in my bathroom?
As for the bathroom, you can never go wrong with optimistic colours such as blues, light greens, pistachios, creamy whites, and soft greys. Then again, you can go as bold as you like. It all comes down to your own personal preference.
If it's an en-suite that you use by yourself, you can go all out and splash some bold pinks in there if you'd like, however, for the main bathroom that everyone in the house will share, it's always worth keeping the colour scheme fairly neutral and relaxing.
What colour should I paint the walls in my living room?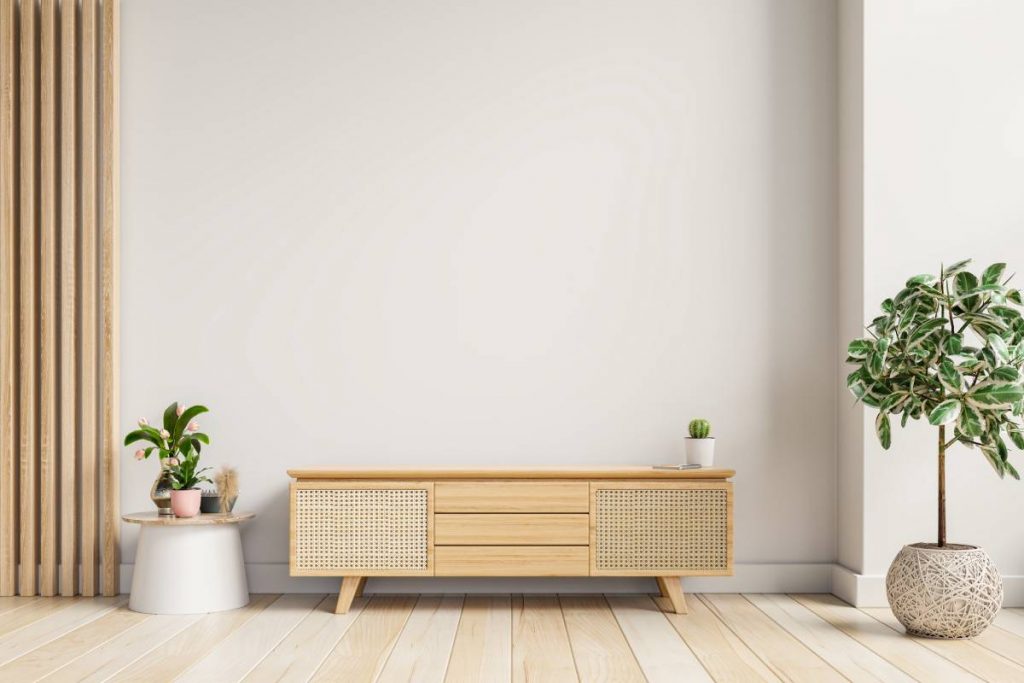 Again, when choosing a colour to paint your living room, you should pay close mind to the furniture that you have in the space already. In any case, green is an exceptionally popular colour this year – particularly when coupled with a plethora of potted plants.
Other notable colours that work well in a living area include:
What colour should I paint the walls in my hall?
For the hallways in your home, you want them to feel as bright, open, and airy as possible. Not only does this create a sense of welcoming when people enter, but it can make an area feel less claustrophobic which is particularly useful for smaller houses. We recommend some of the following:
Light beige
Creams
Light greys.
Always try to avoid darker colours in your hall, unless you want the space to feel less open and inviting. Darker shades to work if you want to make your hallway feel more dramatic, however, that's always best left to certain rooms, like the lounge area or your bedrooms.
What colour should I paint the walls in my bedrooms?
Painting bedrooms is all about splashing a little bit of your own personality on the walls. If you have children, they'll likely have their own favourite colours that they'd like to try and you should certainly encourage their creativity and give them the option to choose. In any case, some of the best colours for a calm and relaxing bedroom space are:
Indigo
Whites
Brown and cream
Light blue
Radiant yellows
Muted greens
Peach.
Colour psychology 
Every colour – including its various hues and temperatures – has its own unique fingerprint. These colours have the power to influence us when we enter a space and that is why it is important to give some careful thought and consideration when choosing a colour scheme. Below are a few examples of the things that colours can represent. It's worth delving deeper into colour psychology and crafting a colour scheme of your own that will really make a powerful impact in your personal space. 
Red: passion, energy, power
Pink: love, nurturing, calm
Yellow: joy, youth, optimism
Green: balance, growth, fertility
Orange: instinct, appetite, sociable
Purple: creativity, luxury, spirit
Grey: sophistication, intelligence, security
Black: drama, mystery, sleek
White: purity, fresh, wholeness
If you relish the thought of repainting the interior walls in your home but don't have the time nor desire to handle it yourself, we highly recommend that you hire professionals to take care of it for you. For a superior finish and the convenience of having your home painted for you, a reputable and established company like Platinum 3 Painting and Decorating in Brisbane will gladly accommodate you. You'll be surprised by how a fresh lick of paint can revitalise your space – especially when it has been finished to an exceptional standard.
(Visited 82 times, 1 visits today)