Whether you are about to leave school and wish to get straight into a decent-paying job, or you are tired of your current career path and in desperate need of a change of pace, exploring the world of flooring could be worth a look.
But, is flooring a good career? And if so, how difficult is the work?
In this article, we're going to explore careers in flooring in greater depth, including a look at the sort of skills that you need and where to get started!
Here's what you need to do about becoming a flooring expert…
Is flooring a good career?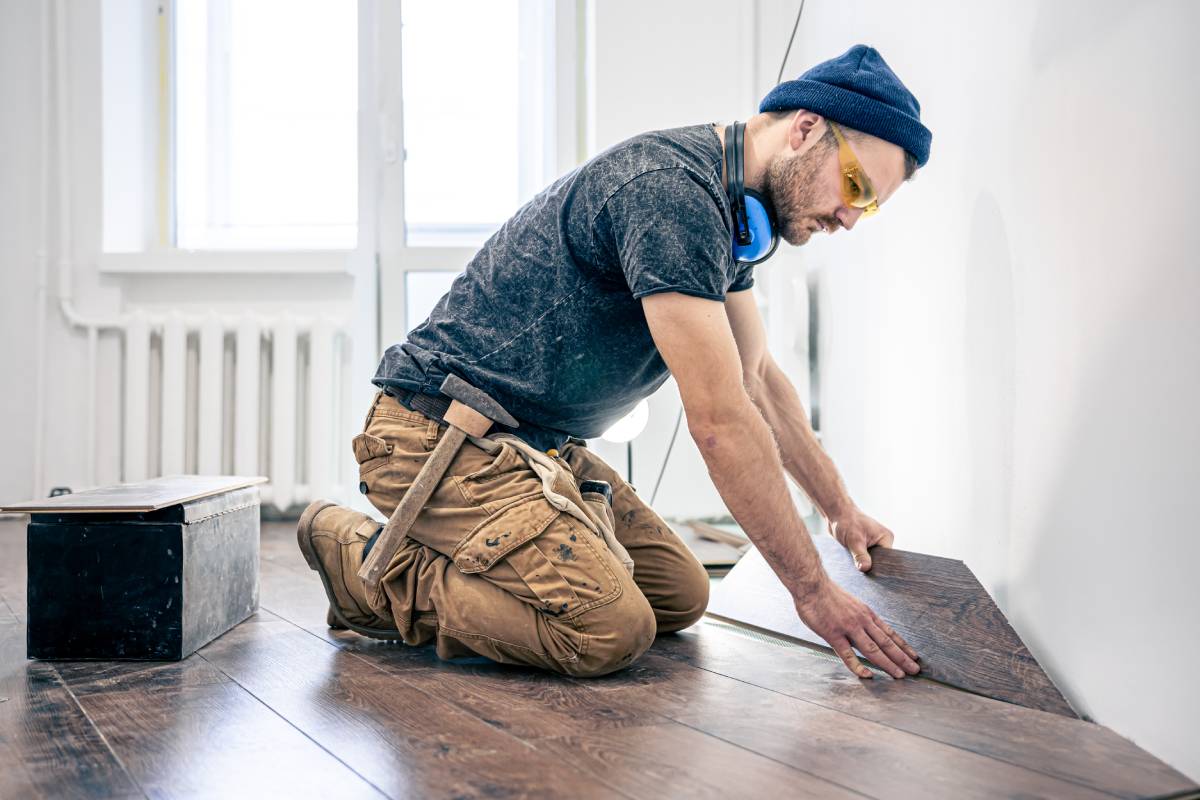 Flooring is an excellent and admirable career path to take – particularly if you enjoy working with your hands. For those who can't stand the thought of spending their days sitting in an office, being able to go from gig to gig, laying flooring for satisfied customers can be highly rewarding.
Not only that, but the average pay for a flooring specialist is very attractive! In Australia, the average salary for a floor installer is somewhere in the region of $62,000 AUD per year.
If you are leaving school and getting stuck into flooring as soon as possible, it's a great way to start getting some savings behind you.
Not only that but there is always the option to explore starting a flooring business of your own in the future. Once you've qualified and you have some experience under your belt, you may wish to consider becoming your own boss! The options are endless.
Is flooring a difficult job?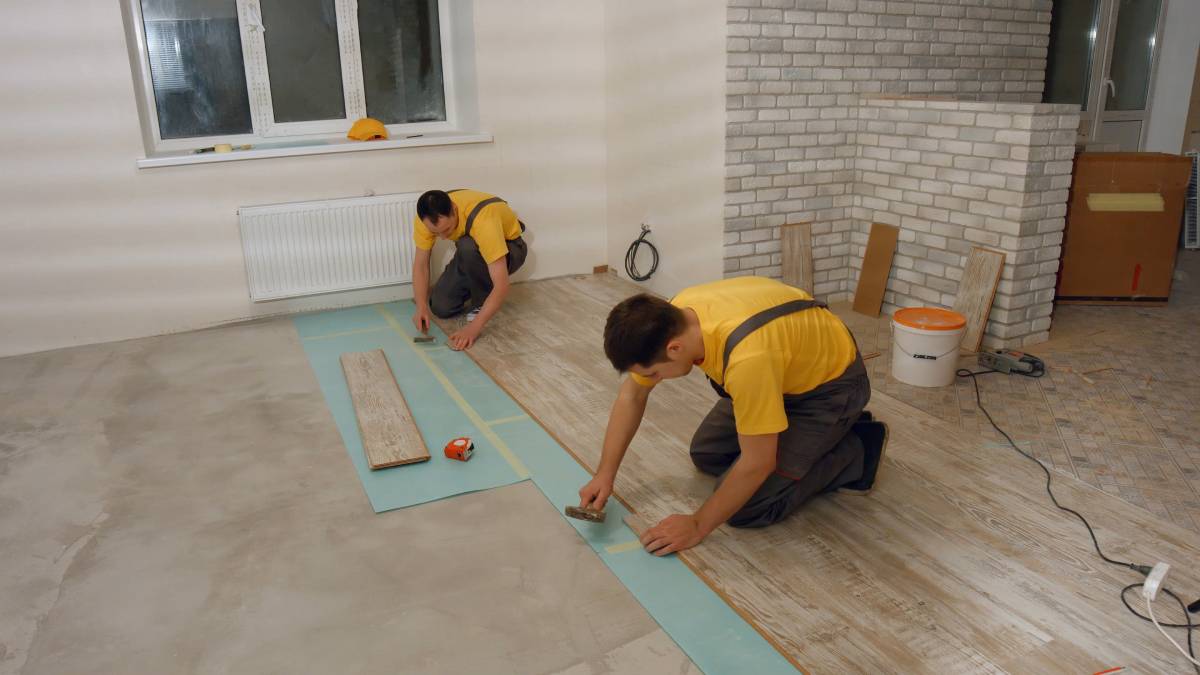 Many people consider flooring as being one of the hardest trades to master. While it certainly isn't the most physically demanding when compared to say, roofing or scaffolding, for example, the job itself does require that you be quite fit.
As for difficulty, there is a steep learning curve. It's one of those jobs where it is only as difficult as you make it. The more you learn and the greater the effort you put into perfecting your craft, the easier it will become.
That, and quality flooring experts are very difficult to come by. It's not uncommon for people to invest in flooring only to have their tradesmen botch the job. If you pride yourself in precision fitting and you are something of a perfectionist, however, you will find plenty of opportunities to thrive in this career path!
How do I start a career in flooring?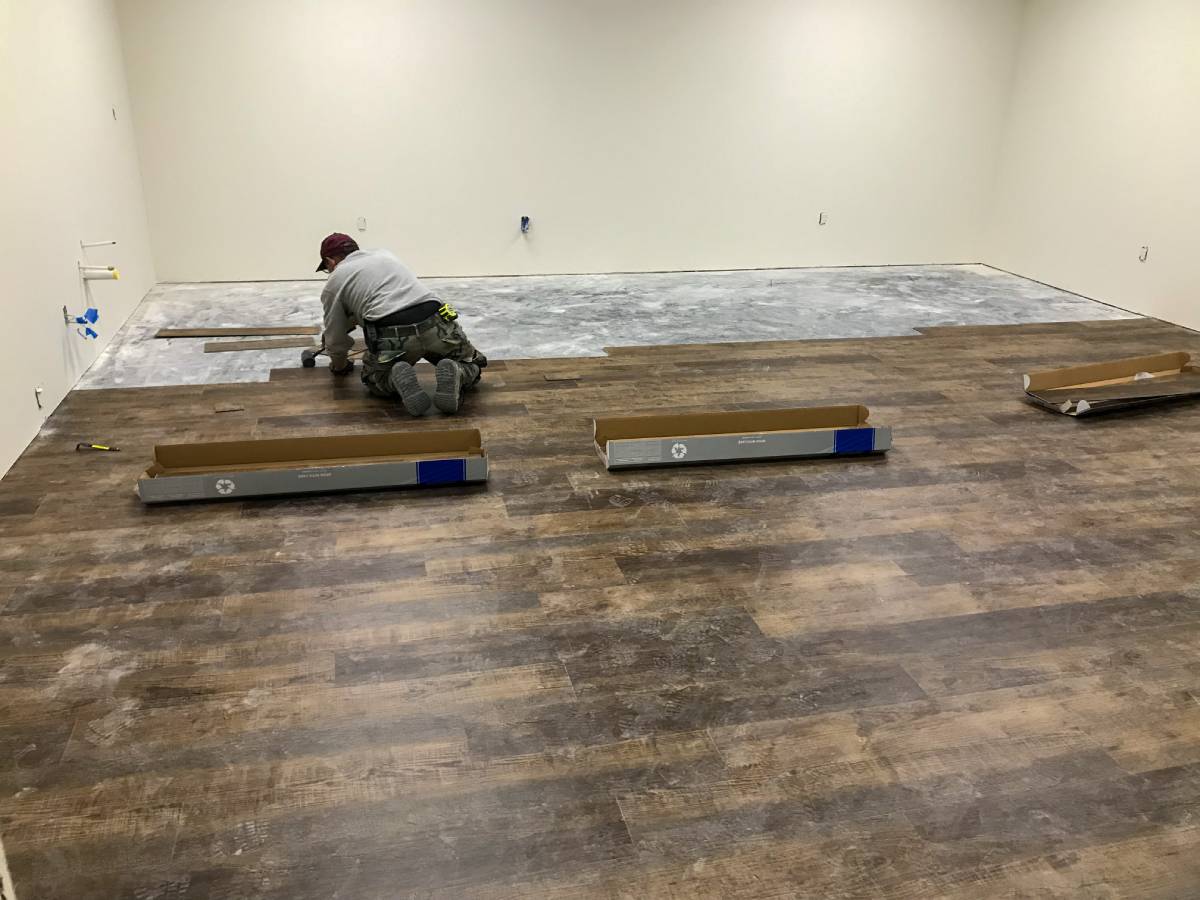 There are a number of different ways that you can start a career in flooring. The best approach would be to get your certificate in flooring technology (e.g., Certificate III in Flooring Technology). With this, you will find it much easier to secure a job and command a better starting salary.
That said, you don't necessarily need any pre-requisite qualifications to get started as an apprentice. Many companies will gladly accept applications straight out of school, provided you can pass a quick trade test and prove that you are the right person for the job (we'll cover the required skills shortly).
Again, we would always advise going down the qualification root first. This can make the job search easier. However, if you are desperate to get your hands dirty and would prefer to learn while you earn, then you'll find no shortage of opportunities out there.
What skills do you need for flooring?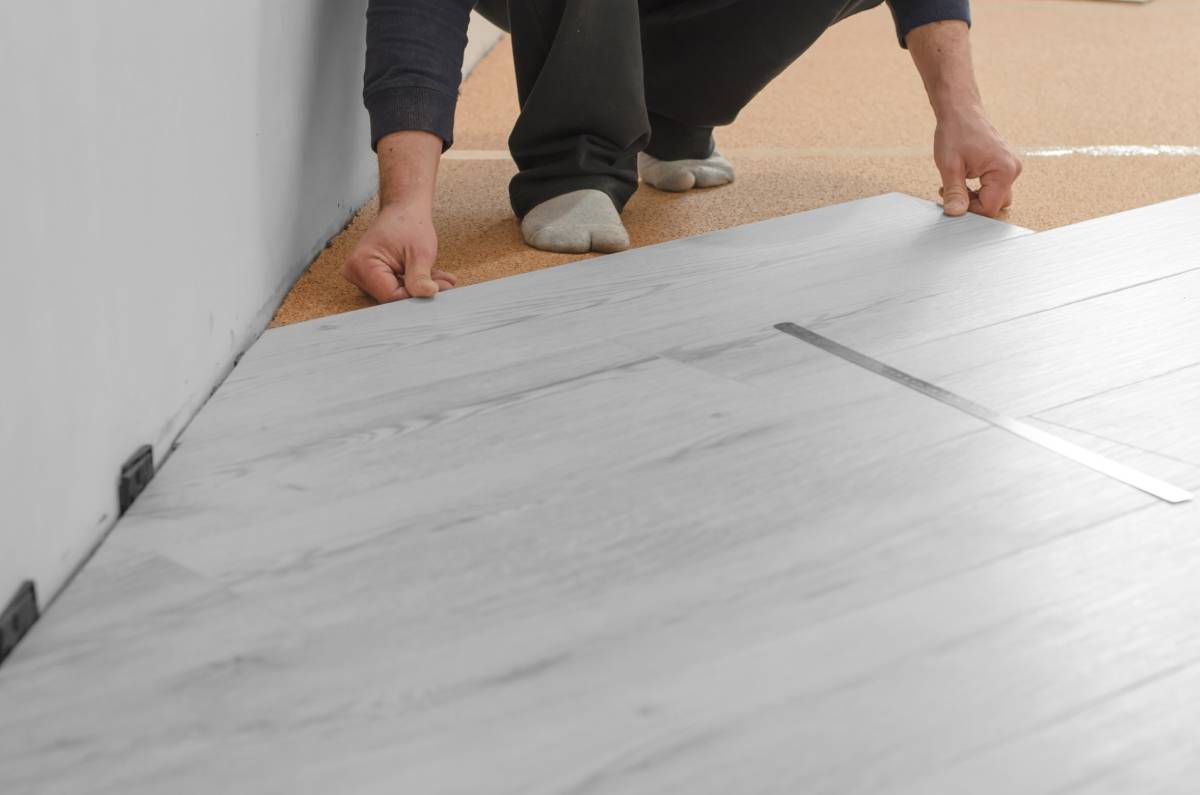 So, what kind of skills do you need to succeed in flooring? You might imagine that anyone can take to it, but there are a certain number of abilities that can really give you that competitive edge required to stay ahead of the curve. Here's what you need:
Hand-eye coordination: as flooring requires that you be able to lay materials with precision, having excellent hand-eye coordination is essential. If you are notoriously clumsy and have never been especially good with your hands, this might not be the job for you. However, that's not to say that you will never succeed in flooring, it just means that it is something that you will seriously need to work on first.
Dexterity: just as hand-eye coordination is important, you also must be able to perform tasks with your hands and body quickly – particularly when working in a fast-paced environment.
An eye for estimation: being able to accurately estimate how long a task might take to complete, or how much in the way of materials you will need will come in very handy with a career in flooring. Certainly, the estimation skills will grow as you gain more experience, but it's good to have a real eye for things like this from the get-go.
Product knowledge: it's worth doing some research into the various flooring types before you get started. It will give you a little edge over any other applicants. We recommend finding a quality supplier like DIY Floorboards to start your research. 
Physical fitness and strength: flooring can be rather demanding on your body so it helps to be in good shape with relative physical strength for hauling materials.
Basic carpentry skills: being able to use carpentry tools such as saws and hammers is essential. If you can operate such tools safely and cut wood into different shapes and sizes with precision, you will thrive in flooring.
Attention to detail: you must be something of a perfectionist with flawless attention to detail. Imperfections in flooring can be costly and time-consuming, so you'll want to be the kind of person who can get it right the first time.
Good communication skills: your job will be customer-facing. This means being able to enter a stranger's home, be polite and courteous, and answer any questions that they might have regarding their flooring requirements. Having good communication skills helps.
A cool head under pressure: you'll be faced with meeting deadlines and completing projects in a timely manner, which means you will likely be put under a great amount of pressure at times. What's important is your ability to keep a cool head and focus on the task, rather than allowing yourself to feel overwhelmed.
All in all, a career in flooring can be highly rewarding for people who love working with their hands and relish a challenge. If you want to hit the ground running when you leave school, then we wholeheartedly recommend exploring flooring!
(Visited 62 times, 1 visits today)