The office environment has changed a lot over the last several decades and each and every single one of those changes has been positive. A step in the right direction. That said, with great progress comes a great amount of…red tape.
And whose responsibility is it to fashion that red tape into a gleaming example of a modern, properly managed & maintained office with a pretty ribbon on top? You guessed it; the office manager.
All of those health & safety, fire response, human resource, cyber security, office security, customer service, bookkeeping, and budgeting audits (to name a few), are all the responsibility of the office manager.
It's a balancing act, to say the least, but with quality, office management comes a well-oiled, functional, and profitable business.
What is the definition of office management?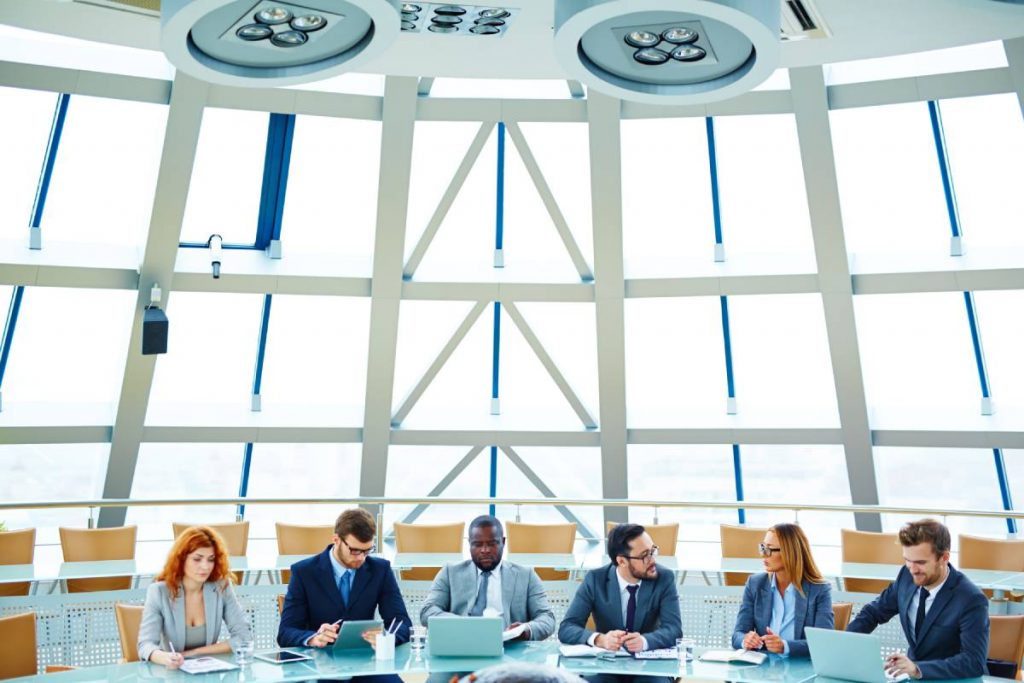 According to Wikipedia, the official definition of office management is:
"a profession involving the design, implementation, evaluation, and maintenance of the process of work within an office or other organization, in order to sustain and improve efficiency and productivity."
That, and office management is a broad term that encapsulates a wide variety of office environments, including:
Corporate office management
Medical office management
Legal office management
Virtual office management.
While the above vary, the fundamentals of the office management role remain more or less the same. So, what are the procedures of office management?
What are the procedures of office management?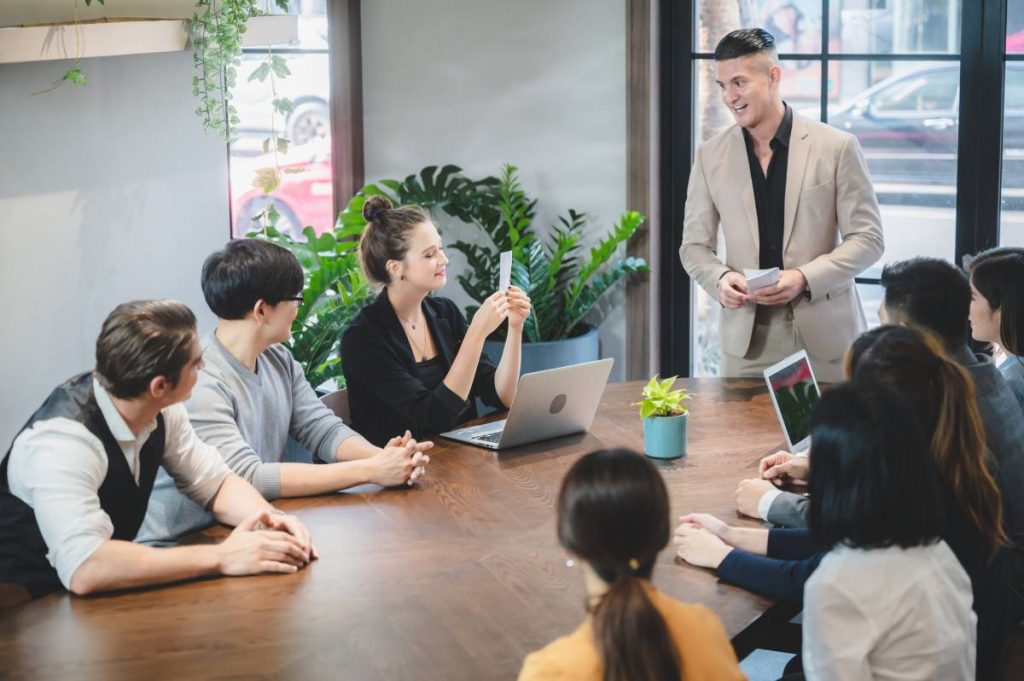 Let's look at 7 of the key office management functions:
Office planning: the office manager is responsible for creating an organised structure that can facilitate the objectives of a business's key functions. This includes recognising both the short and long-term goals of the business and then planning an approach that can allow everyone involved to work toward and achieve those goals.
Resource organisation: another key aspect of office management is the organisation of key resources, such as personnel, materials, finances, utilities, and so much more. Then follows the task delegation (i.e., choosing the necessary resources and then assigning staff members to said resources).
Staffing: every employee who makes their way through a business first communicates with the office manager. Office managers will either lead (or more often coordinate) with human resources on all recruitment-related tasks, including compensation, promotion, holidays, retirement, disciplinary action, and the management of subordinate managers, etc.
Communication: clear and effective communication is arguably the most important skill that an office manager must have. Without these abilities, employees and thus the business itself will not be able to operate at maximum efficiency. However, with an organised office manager who boasts exceptional communication skills, articulating the needs and responsibilities of everyone involved will be much easier.
IT coordination: the modern office manager must be well-versed in technology. While they certainly won't be expected to coordinate every aspect of a business's technological requirements, they must be proficient enough in the software being used – including CRM systems and video conferencing programmes.
Motivation: office managers must not only be able to motivate themselves sufficiently to stay on top of the myriad of responsibilities on their plate, but they must also be able to motivate all of their employees. A large part of this is inspiring others to motivate themselves as well – which can be done by providing a safe, comfortable, and inspiring environment in which to work, and of course, leading by example.
Minimum standard adherence and auditing: an office manager must be able to ensure that their office meets all of the required standards (health & safety, fire emergency response, bookkeeping, customer service etc.), which often involves working with a number of third parties, for example: hiring office cleaning professionals like Enjoy Life Services to keep the office clean, sterile, and safe for employees to thrive in.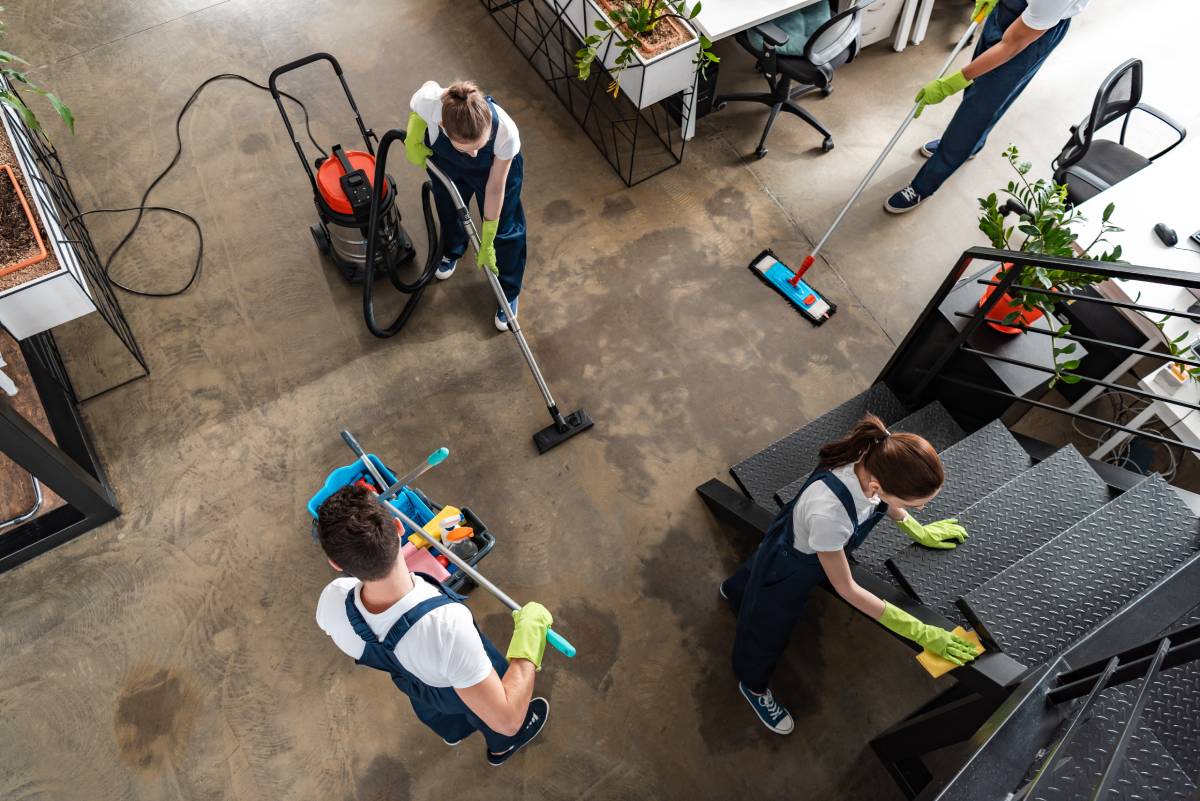 What skills are needed for office management?
In order to be successful as an office manager, one needs to be as close to a superhero as possible. Here is a list of some of the key skills required for this role:
Great administrative skills: hosting and attending meetings and conferences, hiring and training new employees, taking action in response to complaints and queries, formulating and managing administrative procedures, and so much more.

Time management
Decision-making
Planning
Delegation
Process management

Critical thinking: an office manager must have an analytical mind and be able to identify new and innovative ways to manage processes. It's all in the details – and thus being able to find solutions.
Communication: as mentioned above, communication is one of the fundamentals. It's all about delivering the right message in the appropriate ways. The best managers can:

Communicate with a friendly and professional tone
Speak with people from all walks of life, fairly and consistently
Pay attention to verbal and non-verbal communication

IT skills: office managers must be able to master the essentials for managing hefty workloads and automating time-consuming tasks. They must be proficient in:

Microsoft Office
Email
Calendar management
General IT
New apps and software

Finances: matters of money in the office are often tackled (or overseen) by office managers. As such, having excellent bookkeeping and budgeting skills is essential. Knowing when to delegate money-related tasks to professionals is also important.
Leadership: the office manager must lead by example and inspire their staff to carry out their duties effectively and to the best of their abilities. This is can a tricky balancing act – particularly when under so much pressure with their plethora of other duties. In any case, it comes down to respect, empathy, and common courtesy.
Final thoughts: a challenging yet rewarding career path
It takes a very special kind of person to succeed as an office manager. It can be a highly stressful role, however, that stress tends to come from poor management and inexperience. Once an office manager has mastered their craft and learned the importance of delegation and automation, the role gets far easier. It's all about recognising talent and trusting those who are better positioned to handle certain time-consuming tasks. Again, hiring a third-party office cleaning company / a professional accountant are both great examples of this.
We hope that you've found this article helpful. If you've been giving some thought to pursuing office management as a career, we wish you all of the best in your new adventure.
(Visited 43 times, 1 visits today)