Everybody loves camping, and if they don't then they're probably quite boring. But, if you're not boring and you love the great outdoors then here are 5 reasons why camping is actually awesome! It's time to break away from the city and reconnect with nature, not only are their many major health benefits of doing so, but it's an awful lot of fun too – here's why:
1 – Campfire Foods Rock!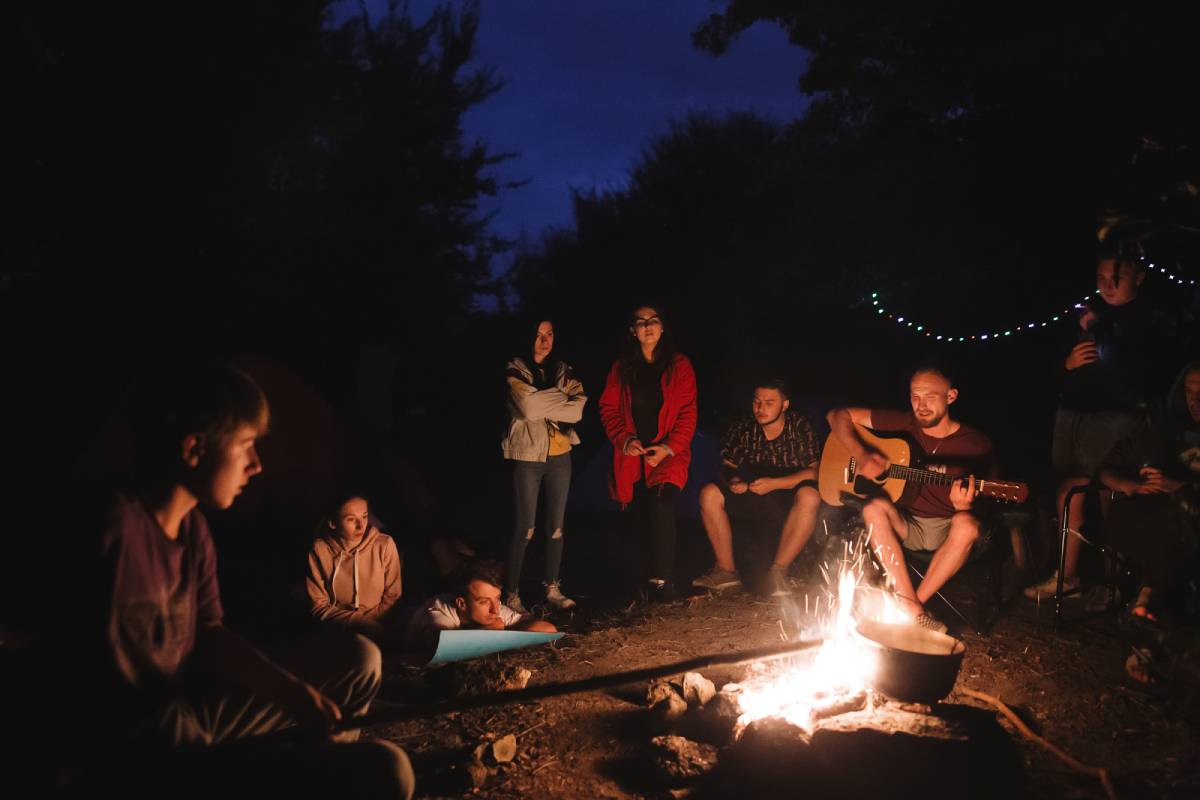 There's nothing better after a long day of hiking and setting up camp than finally sitting around a fire with your friends and family, enjoying a few drinks and some delicious food. If you've an avid fisherman in your party you may even be lucky enough to enjoy some fresh fish over the fire, though there are plenty of other ways to get some scrumptious food inside you.
Take a dutch or cast iron oven for example, this is a great way of smoking your food and having the most authentic BBQ experience. In addition to that, eating baked beans from a tin tray is so much more exciting! Sure, it's not dinner in a 5-star restaurant, but it's way more fun.
2 – A Break from Electronics
In the great outdoors you won't have to worry about slow internet, because you're likely going to have none whatsoever. But that's all part and parcel of the fun, right? There's many other ways in which you can enjoy yourself without the distraction of having to update your Facebook status every 5 minutes. Go and climb a tree, have a swim, enjoy a beautiful walk through the woods or even play some games around the campfire – If you have a friend who can play the guitar, even better!
3 – Quality Life Skills
If ever there's a zombie apocalypse, the dollar collapses and you've got to flee the city, then going camping every now and again is a great way to prepare yourself. Teaching your children how to successfully make fire without a lighter, is a great life skill to acquire. Even things like trapping and preparing your own food and navigating the woods without a compass can come in handy too. There are many gadgets that you can use to improve your quality of camping, though sometimes it's fun to try and slum it a little bit.
4 – Sleeping Under the Stars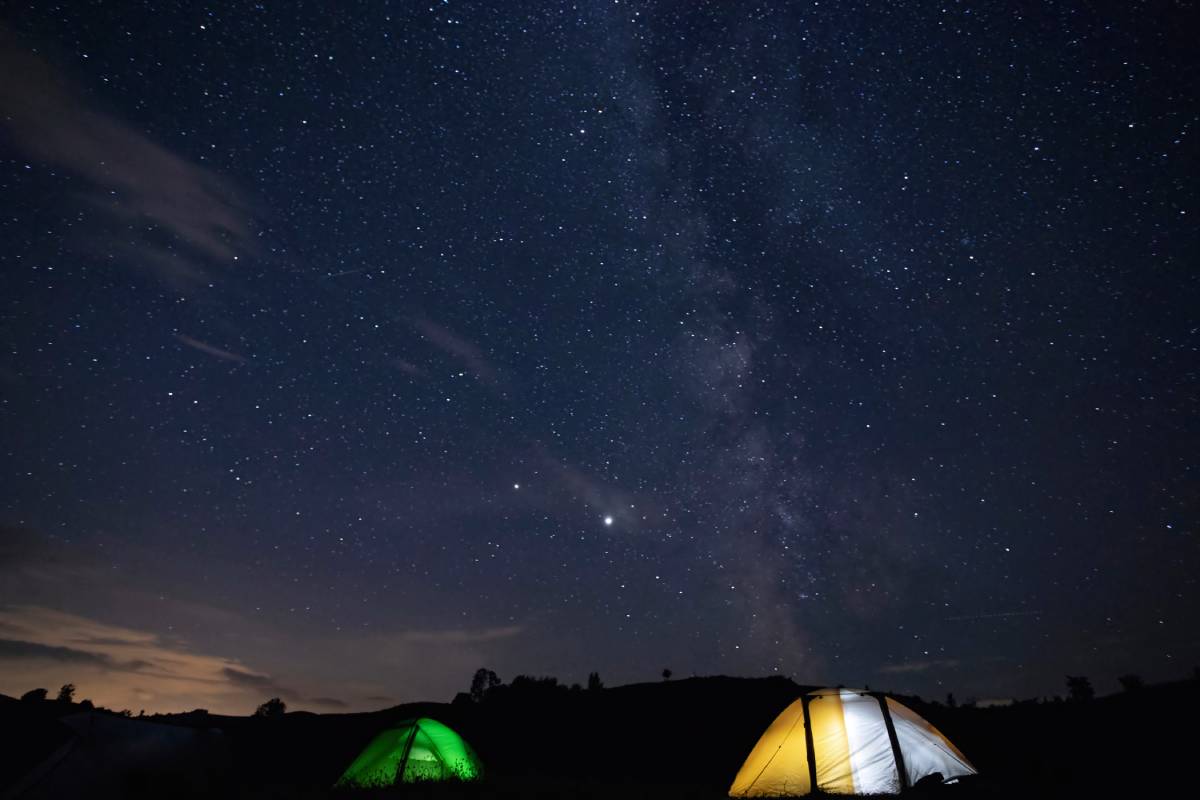 There's nothing quite as fun as getting wrapped up in a sleeping bag and poking your head out of the tend to marvel at the stars of a night time. That, and sleeping in a cosy little tent is really fun as well. There are loads of things which you can invest in to make the whole experience more comfortable as well, such as camping mats, travel pillows, airbeds, cosy camping slippers and hanging lanterns to name a few.
5 – The Animal & Plant Life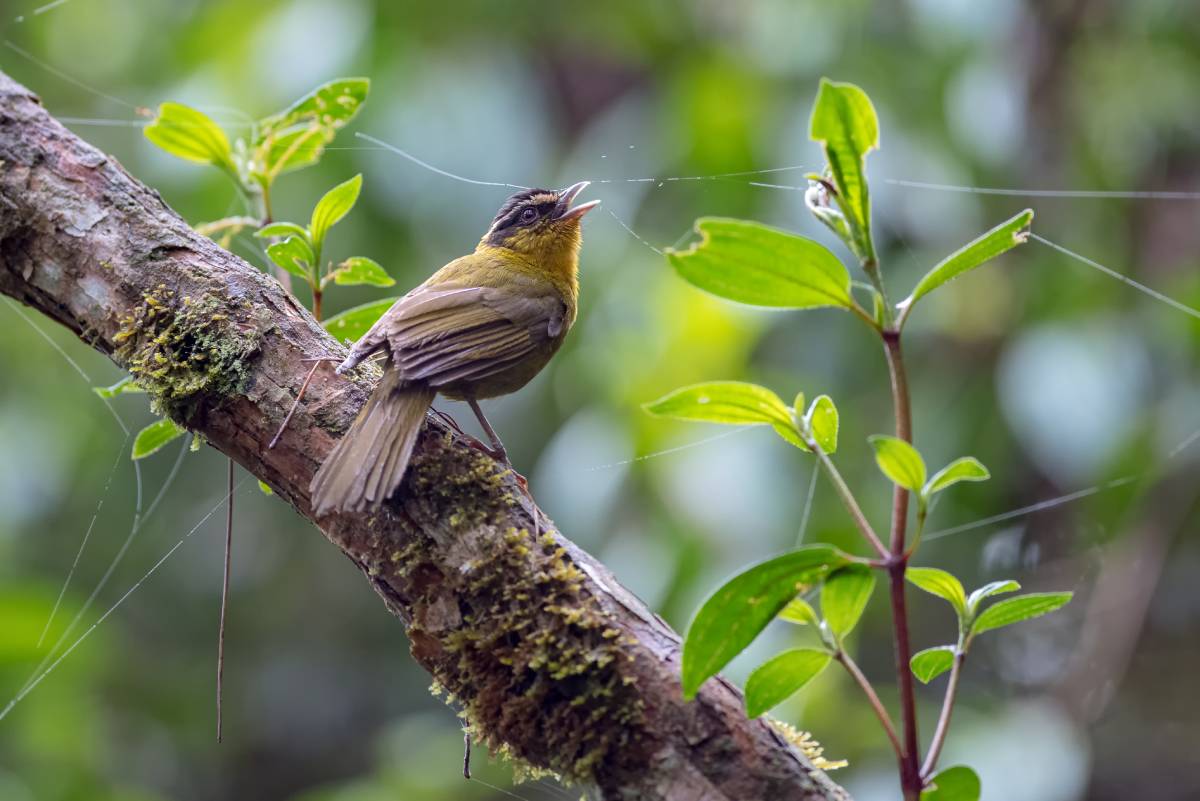 From the sound of the birds singing in the morning, to the smell of beautiful flowers in the breeze, camping grants you an incredible opportunity to really immerse yourself in nature. You can learn a lot about wildlife, particularly when you get to see animals in their natural environment! 
(Visited 20 times, 1 visits today)